Pro Landscapes & Tree Service – Hardscape Lewistown, PA
Tree Service is very useful in order to make your home stay beautiful while you are safe in the same time. Most problems occur, especially if there is bad weather and your trees are large which can be effected by strong wind. That is why it is always better to hire a tree service expert to protect your family from any dangers that might occur.
A tree is also one of the most common reasons why there are a lot of people who are spending thousands of dollars for the roof of their house. Leaves coming from a tree are biodegradable but take a long time to rot away, which can affect the condition of the roof. If you want to take care of this problem without cutting down the tree, the best thing that you can do is to contract a tree service. They are familiar of the things that should be done with trees that are affecting roofs, so you can be assured that your problem will be taken care of professionally.
Treat your trees to a trim, or remove hazardous trees to keep your lawn healthy. Give your landscape the attention it deserves by reserving our services. Let the experts at Pro Landscapes & Tree Service maintain your trees and lawns and keep them looking the best.
We have the skills and climbing equipment needed to take care of any tree, big or small!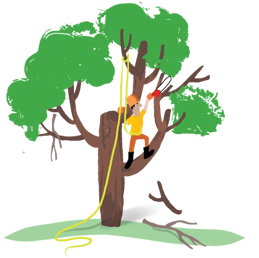 Tree Pruning
We'll prune out your tree's Dead, Dying, Damaged, Diseased, Crossing, and Crowding limbs to:
Promote a healthy and aesthetically pleasing, natural growth form.
Allow peace-of-mind, knowing your trees are prepared for the next windstorm storm.
Open up skylights in the canopy and bring light into your yard and garden.
Arrest the advance of undesirable invasive species or otherwise from cracking your foundation, or stealing light and soil space from the struggling native species gracing your garden.
Clear your rooflines to prevent wildlife from using your home as a superhighway.
Encourage the proliferation and edibility of various fruits in exchange for jars of your prize-winning jams and jellies.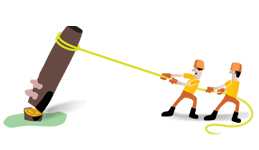 Tree Removal
Utilizing cutting-edge equipment and arboricultural techniques Pro Landscapes & Tree Service will safely and bravely remove your trees of choice, big or small, dead or alive, and provide you with an arborist report and advice for replanting a tree when required.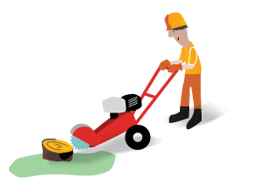 Tree Stump Grinding
When removing a tree, Pro Landscapes & Tree Service cut the stem down to ground level and leave the roots below intact. If you're keen to remove the subterranean wood and roots, to open up a new planting bed or in preparation for a construction project, we can grind the stump down for you.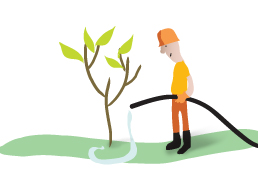 Tree Planting
In accordance with Best Management Practices on Tree Planting, Pro Landscapes & Tree Service will work with you through each step of the Planting Process, including site and species selection, planting, pruning, and post-planting care and establishment.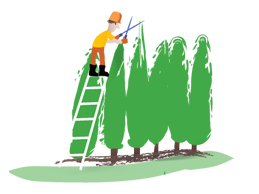 Hedge and Shrub Care
Renovate or Rejuvenate a row of spindly Cedars or gnarly Elms, into a hedge of beauty! Have Pro Landscapes & Tree Service shape your hedges into functional forms such as privacy barriers, or into fun & futile designs!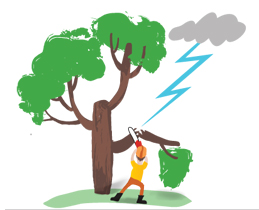 Storm Damage / Emergency response
Pro Landscapes & Tree Service will give priority to any of the following requests:
Storm Damage Cleanup
Last-minute Holiday Light and Decoration Installation

Aside from this, a Pro Landscapes & Tree Service can also help you improve your landscape by offering services that are related to it such as moving, tree trimming, and other similar services. The good thing about tree services is that they are very familiar with the things that should be done, so you can expect that you will always receive the best service without spending too much time.